The top 5 heated steering wheel covers for winter cars
29 January 2021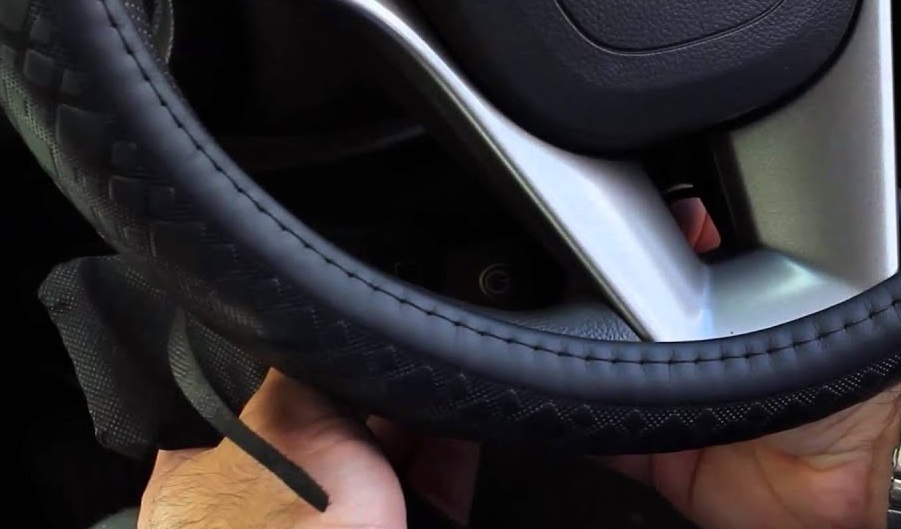 When it is winter, it is no secret that snow can become your number 1 enemy. People living in snowy areas often struggle with driving, especially when handling a cold steering wheel. Some people will wear their gloves in order to keep their hands warm. However, what if we would tell you that a better solution exists? A heated cover for your steering wheel is really not expensive, and very convenient for people who have to drive in the cold weather. Moreover, it is a great option for long-term use since you cannot lose it easily like gloves. That being said, let's take a closer look at our top 5 heated steering wheel covers for winter cars.

Suggestions before you buy
You might wonder how to choose the right heated steering wheel cover? Here are important pieces of information before you decide which one is the best for you:
You should select the perfect size that can suit the steering wheel of your car perfectly by measuring the size of the outside rim and the grip's outline.
You have to choose the best material which is leather, rubber, cloth, or sheepskin.
You must choose the one that grasps your steering wheel tightly, so it doesn't slip from the steering wheel.
You can choose the one that matches your car interior to make it look good.
The maker should also provide a guarantee or a trustable refund policy.
The top 5 heated steering wheel covers
There are many brands of heated steering wheel covers. We countdown the top 5 brands for saving your fingers from chill while driving. Let's see which one is the best for your car below:
$19.99 SeaHome heated steering wheel cover
This heated cover offers a convenient warm drive during winter weather. It is also easy to plug into your 12V cigarette lighter adapter.
The universal fit is 14.5-15.25 inches which suits most car steering wheels.
It is made of premium quality plush, and non-slip inner materials. Durable, soft and comfortable, it automatically releases a temperature of 95 degrees to 120 degrees.
The Seahome cover doesn't just look good, it is also made to last for a long time. However, it should not be washed and folded to avoid heater wire damage.
It is universal for most standard cars, trucks, SUVs, and RV steering wheels.
$20.99 LemonBest 12V heated steering wheel cover
The heated cover offers comfort and warmth for winter.
It is simple to use by plugging into the cigarette lighter. The power is taken from the car cigarette lighter and the indicator light is on when used.
It is used with DC 12V low voltage to charge and there is no electromagnetic radiation.
The universal size fits most 14.5-14.9 inches diameter steering wheels.
The product is elastic, foldable, and washable by hand.
$35.99 Big Ant heated steering wheel cover
The Big Ant cover offers a comfortable warm ride during chilling winter.
In order to be able to use it, just plug the wire in the cigar lighter of your car, it should only take a few minutes to warm up.
This cover offers a universal size that works with most steering wheels.
While driving, it will provide you with a standard temperature of 95 degrees to 120 degrees to warm up your fingers.
The recent version of this heating steering wheel cover is made with comfortable, safe and luxurious material.
$24.25 Zento Deals classic heated steering wheel cover
This product will provide warmth and comfort for all seasons. It automatically releases a temperature of 95 degrees to 113 degrees, just perfect to warm your hands up.
It can protect your steering wheel from UV rays.
It is designed with an easy slip-on that makes it easy to place over your wheel while still providing a tight fit. Simply plug in the 12v cigarette cord and you're good to go!
This product fits in a standard steering wheel measuring approximately 14.5-15.5 inches in diameter.
It is used with 12V/120W or a DC power outlet.
KIMISS Universal Leather Heated Car Steering Wheel Cover
This product can circulate air through hundreds of small microfibers and mesh materials. Its high heat material offers a 99% efficiency in heat transfer.
The design has been tested and proved, providing you a safe grip on the wheel.
It is made of breathable and durable arrangement fiber with strong stitching.
It can protect your steering wheel from sun damages caused by UV rays.
This brand provides a 24 months warranty on top of a 30 days money-back guarantee.