Discover the Wonders of Costa Rica: Top Places to Visit
23 October 2023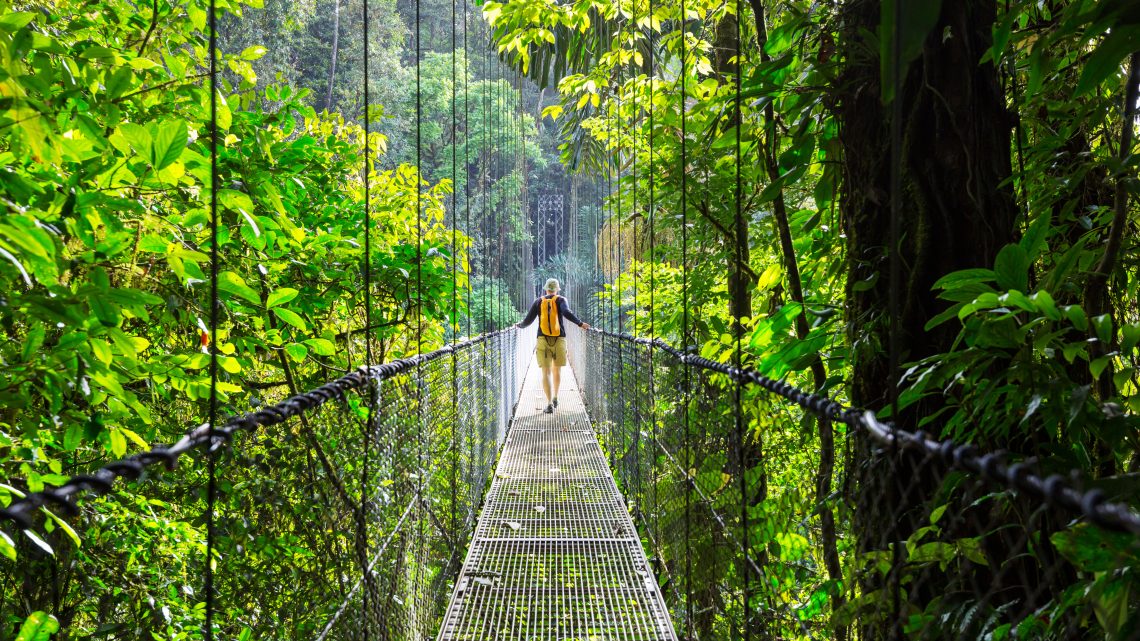 Costa Rica is a paradise for nature lovers and adventure seekers alike. With its verdant rainforests, pristine beaches, and diverse wildlife, there's something for everyone in this Central American gem. In this article, we'll explore some of the must-visit destinations for your next Costa Rican getaway.
Experience the Beauty of Puerto Viejo
Located on the Caribbean coast, Puerto Viejo is known for its vibrant atmosphere, stunning beaches, and rich Afro-Caribbean culture. This laid-back town is perfect for surfers, as well as those looking to soak up the sun or indulge in delicious local cuisine. Don't miss the chance to bike along the coast, passing through beautiful beaches like Punta Uva and Playa Chiquita.
Bask in the Natural Splendor of Cahuita National Park
A short drive from Puerto Viejo, you'll find Cahuita National Park – an enchanting blend of rainforest and beach habitats. Home to an array of colorful wildlife such as monkeys, sloths, and countless bird species, Cahuita is a haven for nature enthusiasts. Snorkel in the crystal clear waters or stroll along the scenic trails as you immerse yourself in the park's beauty.
Explore the Arenal Volcano Region
No trip to Costa Rica would be complete without visiting the iconic Arenal Volcano, located in the Alajuela province. Surrounded by lush greenery, hot springs, and waterfalls, the Arenal region offers a plethora of activities for visitors to enjoy.
Hike the Trails of Arenal Volcano National Park
Experience the thrill of walking on ancient lava flows as you trek through Arenal Volcano National Park. Boasting incredible views of the volcano and surrounding landscapes, the park's trails cater to varying fitness levels. Keep an eye out for local wildlife such as toucans, howler monkeys, and even elusive wildcats.
Soothe Your Muscles at Tabacon Hot Springs
After a day of hiking or exploring nearby waterfalls, unwind in the soothing waters of Tabacon Hot Springs. Renowned for their therapeutic properties, these natural hot springs are heated by the geothermal activity of Arenal Volcano. Soak your worries away while surrounded by a picturesque tropical garden.
Savor Guanacaste's Beaches and Dry Forests
Guanacaste, located in northwest Costa Rica, is famous for its golden sand beaches, fantastic surf breaks, and unique dry forest ecosystem. With sunshine all year round, this region offers visitors plenty of opportunities for outdoor adventures.
Cruise Along Playa Conchal's Shells
Escape to Playa Conchal, a beautiful beach with crystal clear turquoise waters and unique shell-covered sands. Perfect for swimming, snorkeling, or simply sunbathing, this pristine coastline affords relaxation and leisure like no other.
Delve into Rincón de la Vieja National Park
For those seeking adventure away from the coast, head over to Rincón de la Vieja National Park. Home to dormant and active volcanoes, lush forests, and remarkable geological features, the park is a mecca for hikers and birdwatchers. Be sure to check out the bubbling mud pots, fumaroles, and hot springs while you're there.
Embrace the Rich Biodiversity of Monteverde
Nestled within the striking green mountains of Costa Rica's central highlands lies the enchanting cloud forest haven of Monteverde. A must-visit location for nature lovers, this area boasts a rich array of flora and fauna, as well as unique experiences like canopy tours and hanging bridges.
Roam Through Monteverde Cloud Forest Reserve
Monteverde Cloud Forest Reserve is renowned for its spectacular biodiversity, encompassing 2.5% of the world's species in just over 26,000 acres of land. Wander along one of the many trails and marvel at the endless shades of green surrounding you or spot rare birds such as the resplendent quetzal.
Soar Through the Trees on a Canopy Tour
For adrenaline enthusiasts, consider a canopy tour through the verdant cloud forests of Monteverde. Suspended high above the jungle floor, zip lines and suspension bridges offer breathtaking views and an exciting way to explore the region's natural beauty.
With so much to see and do, your trip to Costa Rica promises to be unforgettable. To make the most of your visit, consider renting a car for ease of transportation between destinations. For a reliable choice, rent a car in Costa Rica with Jumbocar agency."
Puerto Viejo
Cahuita National Park
Arenal Volcano Region
Guanacaste Beaches and Dry Forests
Monteverde Cloud Forest