The Complete Guide on Toyota Tundra Diesel 2021
26 August 2021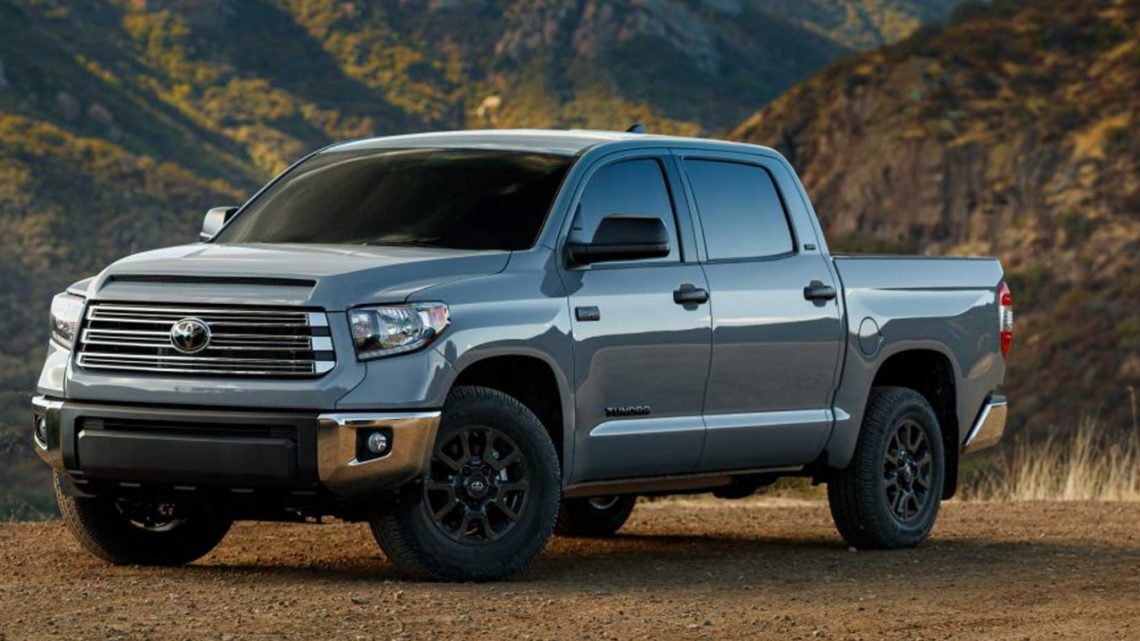 The Toyota USA YouTube channel just released a new video talking about diesel engines and how to use them. Is it just a coincidence, or is there something more hidden behind the curtain? A lot of commenters and YouTubers are excited, which is why we are going to talk about one of the most famous diesel models of them all, the Toyota Tundra Diesel.
What's the difference between a regular gas engine and a diesel engine?
Just as a little recap before we dive into the main subject, here are the key differences between a regular gas engine and a diesel engine:
A gasoline engine (or petrol engine) will mix the fuel with compressed air, thanks to the engine's pistons. Then, the spark plugs ignite the fuel mixed with the compressed air which creates a mini-explosion, allowing the car to move. However, in a diesel car, the air is compressed beforehand, and then when the fuel reaches it, it creates an explosion almost immediately. Moreover, there is no need for any spark plugs here, as the hot compressed air is what causes the fuel to ignite.
Diesel engines tend to be more robust and durable, as they need more solid parts to function properly. This is why most transport trucks commonly use diesel fuel.
Diesel fuel is, in other words, distilled petroleum, while regular gasoline is just crude oil that was refined until it became the mixture that we all use for our cars.
Diesel produces at least 20% less CO2 emissions than gasoline.
Diesel engines are generally more powerful, but they also make a lot more noise.
Is there a new Toyota Tundra coming in 2022?
As mentioned in our intro, the YouTube channel of Toyota USA posted a new video on July 26th, 2021, titled Engines 101: How does a Diesel Engine Work? Why it got the people all worked up, you may ask? The answer to that question is actually another question:
Why would Toyota USA take the time to make and published a video about diesel engines on their official YT channel, when there are absolutely no Toyota Diesel fuelled cars available in the USA?
Many pickup lovers have since then voiced their excitement in the comments, with no response from the manufacturer, unfortunately. In all cases, this is a good sign and shows Toyota that they would make lots of money if they would finally bring Diesel to the US market.
Why Diesel Toyota engines are not available in the USA?
So you were interested in some nice light truck models such as the Toyota Hilux that came out at the end of last year, but you realized that it's impossible to buy a diesel car in the USA? Well, say thanks to what we call the Chicken Tax, which is basically a 25% tax imposed by the American government on a number of imported products, including diesel cars and trucks!
It is quite an unfortunate situation when you know that most diesel engines last twice as long as their spark-fired gasoline counterpart. Not only that, diesel engines are at least 25% more fuel-efficient, making them very attractive to pickups owners looking for their next big upgrade. And if that wasn't enough, diesel cars and pickups value depreciate a lot slower, making your investment worth it if you ever plan on selling your ride.
What are the specs for Toyota's Tundra 2021 pickup?
Over the years, the changes were pretty minor, so this should give a good idea of what to expect for the 2019, 2020, and 2021 models:
5.7-liter V-8 Engine, which produces 381 HP and 401 lb-ft of torque
Engine connected to a 6-speed automatic transmission
Comes with RWD standard and 4WD optional
TRD Pro trim has a 2.0-inch lift, perfect for off-roading
Available optional special packages, Trail and Nightshade Special Edition
Sleek interior with large touch screen and compatibility with Apple CarPlay/ Android Auto
What are the notable changes in Toyota Tundra Diesel V8 Specifications between 2016 and 2021 models?
First, you must know that most of the changes through the years for the Toyota Tundra Diesel were minor changes. Nevertheless, here's a full rundown of the main differences between the different year models:
2016: The Infotainment system was updated.
2017: Almost nothing was changed from the 2016 model.
2018: That's where Toyota decided to change a lot of things; they added the Toyota Safety Sense Package to the standard feature list, the regular Cab body style was dropped and the TRD Pro trim was dropped for 1 year.
2019: They brought back the TRD Pro trim for the line-up.
2020: Added additional touch screen features, as well as enlarging the touch screen size. Apple CarPlay and Android Auto compatibility added. Also, the 5.7-liter V8 engine is now the only engine offering.
2021: Added 2 special edition packages called Nightshade Special Edition and Trail Special Edition.
What are the Trail and Nightshade Special Edition packages for the 2021 Toyota Tundra Diesel?
If you were wondering what's included in the new Special Edition packages in the 2021 Tundra line-up, here's a list of their respective features:
Toyota Tundra Diesel 2021: Trail Special Edition features:
Unique paint colors
Premium feel and look for the interior and exterior upgrades
Lockable bed storage added
Toyota Tundra Diesel 2021: Nightshade Special Edition features:
Darkened chrome front grille
Black wheels
Black exhaust pipe tip
Black door handles
Black mirror caps
Please note that both editions can be equipped with either 2WD or 4WD powertrains.
What's the price of a Toyota Tundra Diesel in 2021?
Of course, the price will depend on the trim and the upgrades you choose, but the base price for a 2021 Diesel Tundra Toyota starts at $33,675. The TRD Pro trim will cost you about $57,000, and the SR5 about $48,000.
Is it worth it to buy a Toyota Tundra?
These full-size pickup trucks can handle any road very nicely with long durability. And yes, you could potentially strike a nice deal if you get a second-hand older model, but that's only if you don't mind the old-school interior of these models. If you are into luxurious stylish pickup rides, though, the latest Toyota Tundra models fail to deliver on that front compared to their competitions, such as the Ford F-150 or the Chevrolet Silverado.
Toyota has yet to show anything for their Tundra Diesel 2022 model, but everything indicates that an announcement is bound to happen in the coming weeks. Perhaps this time, Toyota is going to fire the big guns and bring their Diesel engines to the US market?