Have you ever thought of renting a vintage car?
12 December 2018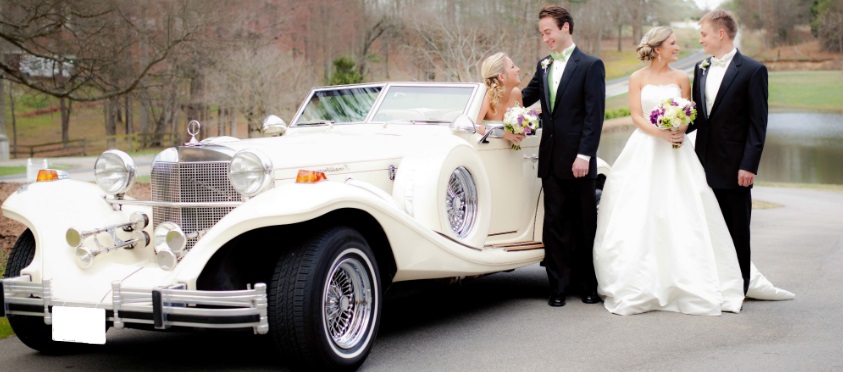 Classic cars… Who doesn't love them? Loving them, many people can. But buying them is another question. Although you can find some old-fashioned cars for less than 10k, not anyone can spend so much money in a car, especially give the maintenance and restoration costs. For those who can't afford it, have you ever thought of renting a vintage car for special occasion?
What occasion would I rent a vintage car for?
Renting a classic car for special occasions is actually the best way to make this occasion even more special. Here are some ideas you may like:
Renting a classic car for prom'
you just graduated and would like to invite a special girl to go to prom' with you, but you're not sure she'll accept. Well, tell her that a Ford Mustang will wait for her at 7pm in the prom's evening and check her reaction. Did it work ? We're sure it has, hasn't it?
Wedding getaway
So cheesy, do you say? Well, isn't the point of a wedding to be as cheesy as possible? Although you might find it so, give it a try and see how your bride will react. Cheesy doesn't mean the same thing to guys and to girls. We assure you that renting an antique car for your wedding will make at least one of the two parts happy as hell. Of course, don't forget to book a chauffeur along.
Road trip old-fashioned car hire
Planning on spending your sabbatical year road tripping with some friends in road 66? Well, if you want to have even more fun, try to hire an old-fashioned car and see for yourself. Road tripping on road 66 is an old tradition, and what best to practice an old tradition like this in an old-school car? Of course, you don't obviously want to buy it as you might not use it more than a year, so why not renting it? Still, you might fall in love with it so ask your rental guy if he offers a buying option at the end!
Birthdays and other special occasions
The list of occasion you may want to hire a vintage car for can go on and on. It can be for your girlfriend's birthday, your wedding anniversary or any occasion you find special and you wish to make even more special. Renting a muscle car is a perfect way to mark the occasion and show anyone how important this moment is for you.
Just for the driving experience
Of course, we spoke about special occasion to rent a classic car for, but you also don't especially need an occasion to hire one if you love muscle cars. You might just want to try it for the driving experience. Hiring an old sports car can be an amazing gift to a friend, or just to yourself. The sensations you'll get during your ride are undescribable, so we won't even try to explain, you'll just have to see for yourself.
What vintage car should I hire?
That's just up to you. The most popular ones are probably the Mustang models, but for a road trip, you may prefer a VW van. If for a wedding or an anniversary, you might prefer an old luxury car such as a Ferrari or a Corvette. Also, depending on the weather, you may try a convertible model, which will emphasise the specialness of the occasion. On the other hand, if you're hiring your antique car for driving sensations, then definitely go for a sports muscle car.
We wish you an amazing drive!